In order to print wirelessly with the Canon TS55120 printer, you need to complete the Canon TS5120 setup for your device. The printer lets you print and scan the documents whenever you want. The printer involves three basic setup steps: First, you need to unpack the printer, then connect and install it over the WiFi network. This guide will share all the instructions with you that you need for setting up the printer. Canon TS series is well known for sharing the quality outputs and high performance. So, have better productivity and enjoy the wireless experience of printing the documents with Canon.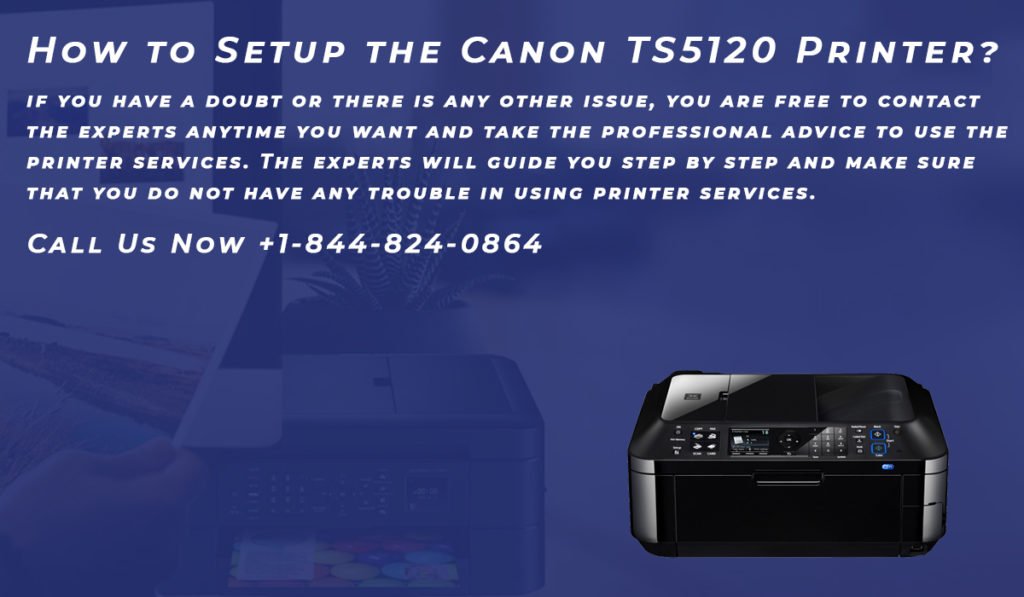 Canon TS5120 Setup: For Windows and Mac Device

For wireless printing, you need to connect your printing device to the WiFi network. To establish a successful wireless connection, you can use the WLAN setup mode and hit the Pushbutton mode. Although, if you are installing it for the first time, we recommend you go with the WLAN setup mode. For this, you must have the details of your wifi network like the username and password. Also, you need to install the latest printer drivers and software available for the smooth and hassle-free functioning of your device. Below we are sharing the step by step instructions for completing the printer setup:

Setup Instructions to Follow:
First of all, go to the Printer Panel and Choose the WiFi icon. You can find this icon on the left bottom of the menu.
Choose LAN settings and go to the 'Wireless LAN Setup'.
Choose the 'Easy Wireless Setup' option.
The Setup wizard will show you the 'Follow the instructions on your smartphone and computer to perform the operation' message appearing on your screen.
After this, you are supposed to download the Printer Setup file on your device.
Turn on the 'Connection Mode' screen, choose the 'Wireless Mode' and proceed with the steps given:
After this, the wizard will start looking for the list of available WiFi networks and show you the results.
From the list of WiFi networks, you need to select the WiFi name and the password.
After that, follow the onscreen guidelines until you see the wizard showing 'Add a printer' screen.
The Windows will display the list of devices to establish a connecting with the wifi network.
Choose your printer name and add it to your computer wireless.
With these simple steps, you can complete the Canon TS5120 setup on your device and print the documents wirelessly whenever you want. The steps work for Windows as well as Mac devices. So, complete the setup and begin printing the documents wirelessly whenever you want. The setup guidelines are pretty simple and easy to follow. But, if you still have a doubt or there is any other issue, you are free to contact the experts anytime you want and take the professional advice to use the printer services. The experts will guide you step by step and make sure that you do not have any trouble in using printer services.